The Venue at
Gardens of
Woodstock
Welcome to the Venue at the Gardens of Woodstock, located in Woodstock, Illinois.  We are a family owned business of 35 years and we are here to create the garden wedding of your dreams.  Our lush gardens provide the perfect setting for beautiful photos and memories when you say "I do" 
To begin your day, a bridal suite is available to create a comfortable and private space.  Your celebration begins with our outdoor garden wedding altar as a picturesque backdrop for your vows.  Continue your evening in a large cocktail hour space boasting vaulted ceilings with a rustic yet elegant charm. As your guests retire to our reception  tent with romantic chandeliers, you will enjoy gourmet cuisine prepared to your vision by our exclusive caterer, Notable Events.  End the night with our stunning fire pits and illuminated evening garden walk. 
Each wedding is unique and here at the Venue at the Gardens  we pride ourselves to make your wedding as distinctive as possible. Our family welcomes you to schedule a tour and we look forward to making your wedding a dream come true. 
We hope to see you soon.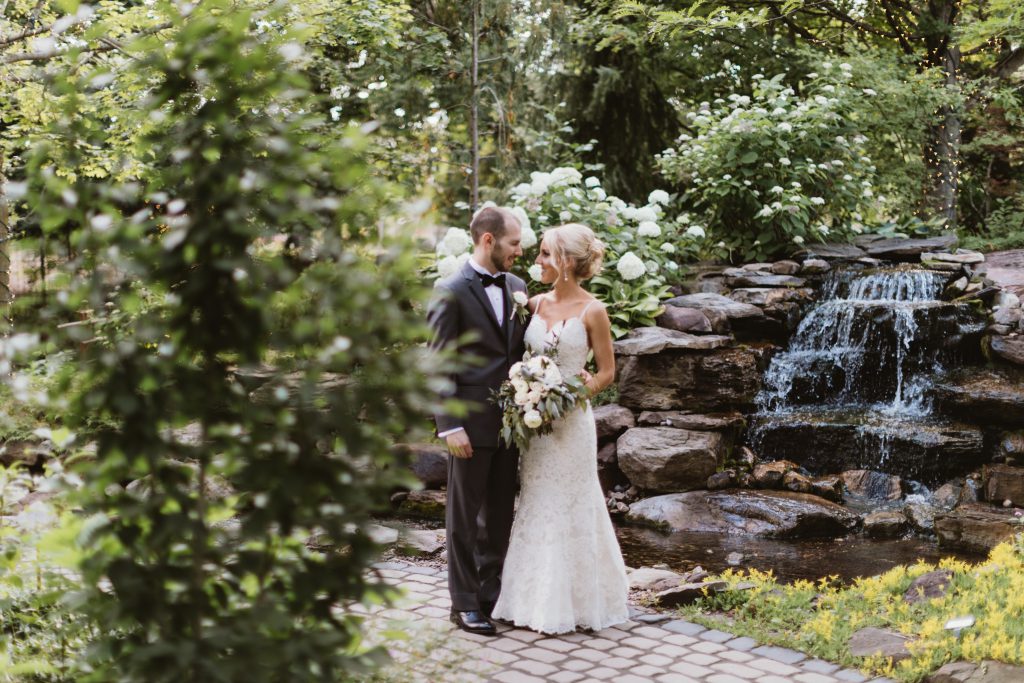 What our clients are saying...
This was the first and only venue we looked at when planning our wedding. It was love at first sight. The grounds were absolutely gorgeous and the perfect size for what we wanted in an outdoor venue. The space had such a unique flow for our guests to enjoy throughout the night. Mike was especially helpful through the whole process and was very prompt and professional whenever we had any questions or needed to make changes. It truly allowed for a customizable wedding for us. The catering this venue works with was phenomenal! This isn't your run of the mill wedding food. My guests could not stop talking about how great the food was and how breathtaking the venue was. At night everything is lit up and there are bonfire tables outside of the tent which was a huge hit. I cannot say enough good things about this venue.
I can not say enough amazing things about this place. It is absolutely gorgeous!! We had our wedding here last night and it was everything I imagined it to be and more. Mike and his staff are extremely professional and accommodating. It was an absolute pleasure to work with him. The bar tenders were wonderful also! Everything ran so smoothly and exactly as planned. I am so happy we chose this venue for our special day. It was a dream come true. Thank you so much for everything Mike, we had an amazing time!
Our wedding was perfect, thanks to our beautiful venue. We had a gorgeous day. Mike was SO helpful throughout the whole planning process and the day of as well. I could not have asked for a more beautiful wedding venue or a more helpful contact person. Mike was very quick to respond to emails and you can tell how much he loves what he does. 100% perfect
The Gardens of Woodstock was just what I was looking for. It was the only venue we looked at and we fell in love instantly. We lucked out and put in our deposit right away and 20 mins later another couple came in wanting our exact date! We got so lucky. Mike was great to work with. He was very responsive and made things easy. We had a beautiful ceremony and I highly recommend if you get married with a small guest list to do so in the front garden area. It is so BEAUTIFUL! No additional followers or decor are needed. I can't wait to see our pics from the photographer. This truly is a hidden gem. I couldn't be happier with our choice.
September 1st We celebrated our Wedding at the Gardens of Woodstock. Our experience was, without exception, Stunning! Lush gardens, exceptional staff who anticipated & accommodated beautifully our every wish. Abundant Joy! Abundant Compliments! Abundant Thanks!
The Garden's of Woodstock has the best wedding venue owner. He answers emails promptly, is kind, and truly cares about your wedding day!! Mike went above and beyond to make our day so special. 10/10!
What can I say? The Gardens of Woodstock was the perfect venue for my daughter's wedding reception. Since my daughter had been living overseas, the day of her reception was the first time she experienced the venue, and I must say, she was amazed and over-the-top pleased! The grounds are exceptionally beautiful – you really have to see the extensive water features and plant life to believe it – and Mike and the staff were helpful and accommodating. In fact, we had to postpone the event twice, and Mike was more than willing to work with us. He was understanding and remained supportive and pleasant. After visiting many potential venues, my husband and I quickly determined that The Gardens of Woodstock was second to none, and we highly recommend the location.
Absolutely gorgeous venue for a ceremony/reception. Our wedding was in late August and the flowers were all in beautiful bloom. Mike and his team are professional while also being flexible. We received so many compliments on the venue and staff. Would 100% recommend this venue to anyone looking for a garden style wedding.
This venue is excellent for wedding. The gardens are beautiful for the ceremony. My daughter had her wedding at this venue recently. We are very happy with the services provided by the venue. Mike, the owner, is always there to answer your questions. Highly recommend the venue.
This venue is absolutely gorgeous. It's slightly out of of the way of a major highway but had the secluded oasis feel we wanted. Mike B was our contact person and he was super on top of everything. If I emailed him a question, he always got back to me that same day. He made choosing this place easy and we didn't feel pressured to sign with him straight away. He also had 2 contingency plans for rain since of course it was supposed to storm, but luckily it held off. All in all it was stunning and all the guests were raving about how beautiful it was and that they were happy to walk around the gardens.
This is definitely a hidden gem! Mike was great to work with. We wanted to make sure our wedding venue was unique and worth the price. We had an amazing time and would recommend future couples check out the Gardens of Woodstock. You won't regret it!
Our wedding at the Gardens 07.17.21 was perfect. We visited the venue at the very beginning of March 2020 before the world shut down. Even with snow on the ground and no leaves/greenery I could tell this place was a beautiful. The Garden's natural beauty is its own decor and helped us save money on additional decorations. All of the staff was friendly and made us feel special. Our guests loved the venue as well and enjoyed taking pictures through out the garden. I cannot wait to see my professional photos from the day. Mike was a pleasure to work with. He usually responded to all questions within 24 hours (even during the craziness that was 2020-2021). The rules, information, pricing and expectations were clear. I would suggest the Gardens of Woodstock to anyone looking for a beautiful outdoor venue.
We are so grateful we chose Gardens of Woodstock for our wedding venue. It is a truly spectacular place! Mike was so easy to work with (especially in the craziness of needing to postpone a wedding due to Covid) and his organization and communication was so appreciated. The Gardens is incredibly beautiful. We loved having an outdoor ceremony, the indoor bar area and the gorgeous tent for our guests. We had such a fun celebration from start to finish. This is a venue unlike any other and I can't tell you how many compliments we got on hosting a wedding at such a gorgeous and unique place. We will forever have a special place in our hearts for the Gardens!
posted 07/19/2022 by Matt F Rebecca and I were eager to find a wedding venue that would allow for an intimate, personalized ceremony and reception with some sort of connection to nature. The Gardens of Woodstock exceeded our expectations in every category. The outdoor courtyard was a perfect place for us to have our ceremony, enabling all in attendance to hear our vows. There was ample room indoors for Rebecca to get dressed and have our "First Look" photographed. The gorgeously designed trails were a sublime place for wedding photographs to take place (we especially love the picture of us kissing on a bridge overlooking a creek). The catered dinner and dessert stations were absolutely delicious, and the tent where our reception occurred was a joyous setting in every sense. Though this is a deservedly popular venue, it felt like our own "secret garden," and we could not have asked for a lovelier spot to spend the happiest day of our lives.
posted 07/08/2022 by Savannah S The Gardens of Woodstock is a beautiful hidden gem owned and operated by great friendly people! Mike made sure the whole day and evening went smooth! If you are looking for a dreamy garden wedding in IL look no further!
posted 09/05/2022 by Karly C The Gardens of Woodstock is a fairytale venue! Beautiful plants and flowers everywhere that make for some amazing photos! Mike and his team are so easy to work with, and help make sure your dream wedding comes together. I can't recommend The Gardens enough!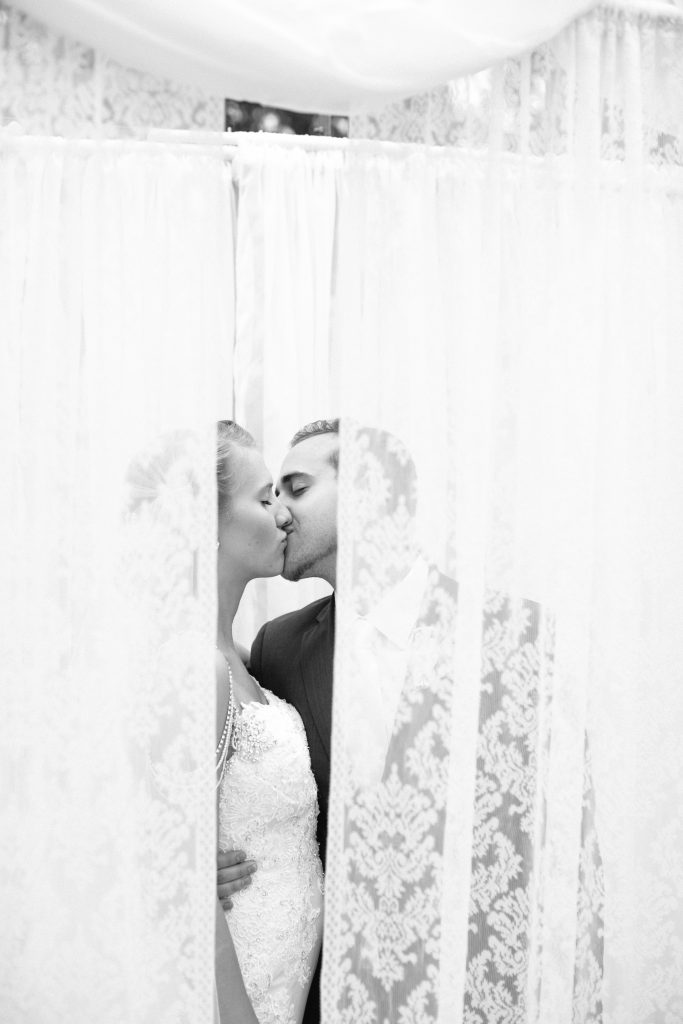 Questions and appointments